GLP-GEfIL
News about GLP-GEfIL
Ms. Rika Sugata, GEfIL Dai6kisei and a GEfIL Graduate was awarded 'President's Grand Prize' in AY2022!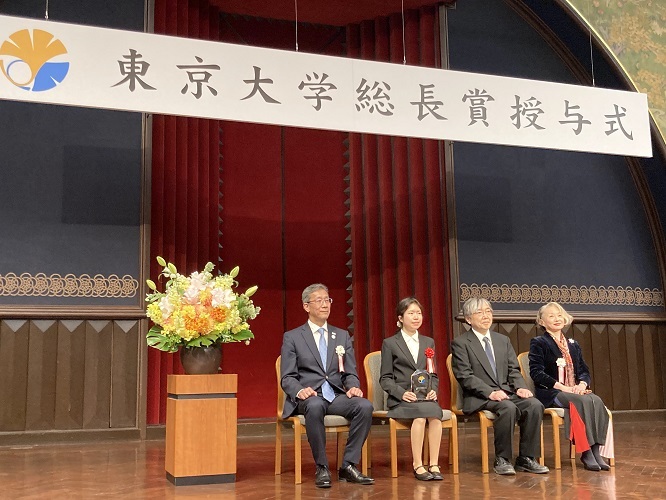 Ms. Rika Sugata, Year 4 of Faculty of Education and a GEfIL graduate (Dai6kisei), was awarded the University of Tokyo President's Grand Prize in AY2022.

The award selection category this time is in the fields of Academic Achievement. Based on her own experience, Ms. Sugata realized the role that education and music can play in the development of people and the realization of diversity and in her graduation research, she demonstrated academically the importance of music education in international educational research, which is not clearly stated in the top international priorities such as SDGs. Furthermore she expanded the sympathy for the series of activities and the circle of cooperation beyond the specialized fields through dissemination in various media and UN conferences and lectures and piano performances in various places. Her these activities were well recognized.
In the GLP-GEfIL program, she took an online course to learn about children's rights at the University of Geneva for her GEfIL Abroad Program. As for GEfIL Independent Research Project PHASE2, she worked on "Poverty and Health" and "the role that music can play in Global Health" under the thematic field of Global Health, and gained a wide range of experience.

We would like to congratulate Ms. Sugata for receiving the President's Grand Prize. Congratulations!

 
(2023/04/19)