GEfIL ALUMNI GROUP
About GEfIL ALUMNI GROUP
Congratulations ! You have graduated from GLP-GEfIL program.
You have gained various experiece in tackling international real-world problems, practical research skills, and ability of communicative and academic English and teamwork skills, which give you great value and power in your future life. This applies also to GEfIL ALUMNI netwrok, which is newly organized as below;

---
Message from President of GEfIL ALUMNI GROUP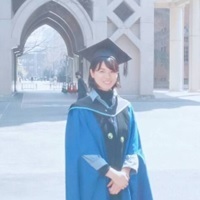 GLP-GEfIL is a program that was established and has been continued through the efforts of many faculty members and sponsoring companies of the University of Tokyo. I met a diverse group of students from various faculties during my two years as an undergraduate, struggled during the summer program abroad, and realized that by completing the entire program, I had gained knowledge of the world that I could not see or have before joining the program. I feel certain that for many of the other graduates, the GLP-GEfIL experience has taken on a different meaning in their own ways.

GLP-GEfIL is no longer a newborn program, but a program with a very large scale and a community that can be proud of its presence as an international education program at UTokyo, with many graduates and many more to come.

In this context, the GEfIL ALUMNI GROUP is expected to play an important role of a bridge between alumni, current students, sponsoring companies, and the university organization, and we, the council members, have been discussing and exploring how to make the most of every opportunity. We will continue to work together to explore what we can do for the future of GLP-GEfIL and for the many people who have become and/or will become part of it.
 
Erina NISHIZAKI
President, GEfIL ALUMNI GROUP
---
The Constitution of the GEfIL ALUMNI GROUP
---
Voice from GEfIL ALUMNI GROUP – Request to Support GEfIL Alumni Group
GEfIL Alumni Group was established to tighten the connection among GLP-GEfIL alumni, students, and sponsor companies. GEfIL Alumni Council is a volunteer team of students and society to lead GEfIL Alumni Group. If we had a little bit more funds, we could spend time on more actively working for the GEfIL community. Therefore, we would like to kindly ask for your contribution to our activity from a unit of ¥5,000. If you may support us by donating, please contact us.
E-mail: alumni@utokyo-gefil.com