GLP-GEfIL
News about GLP-GEfIL
We celebrated the retirement of Prof. Masamine Jimba and Prof. Shunya Yoshimi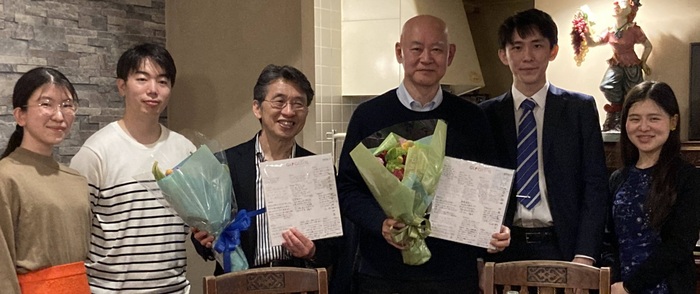 We celebrated the retirement of Prof. Masamine Jimba and Prof. Shunya Yoshimi, who have been in charge of GEfIL IRP PHASE2 Global Health and Global City for a long time.
GEfIL Alumni also came to celebrate them.

In addition to being in charge of IRP PHASE 2, Prof. Yoshimi supported GEfIL as a Vice Director in charge of Public Affairs.
Thank you very much, Prof. Jimba and Prof. Yoshimi.
(2023/04/05)