GLP-GEfIL
News about GLP-GEfIL
2022/12/10 2023GEfIL Abroad Program Information Session took place!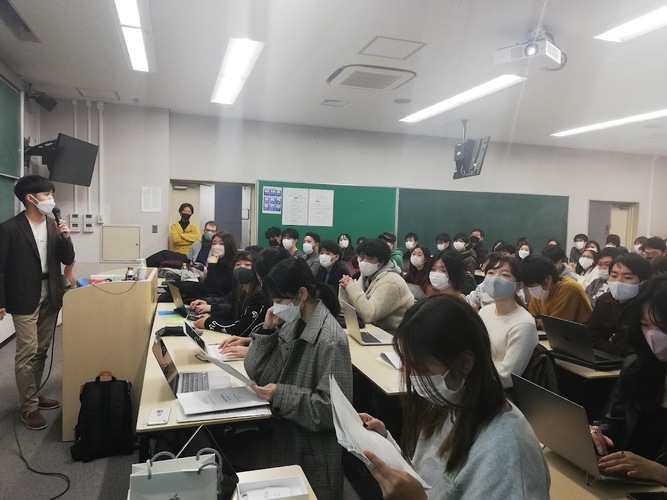 On December 10th, 2022 (Sat), we held a GEfIL Abroad Program Information Session for next spring and summer!

On that day, there were presentations from senior GEfIL students about the experience of the programs in 2022.
・ Stanford Summer International Honors Program (SSIHP) by Kohei SATO (Faculty of Economics, YEAR 4)
・Sustainable Tourism in the English Lake District, UNESCO World Heritage Site by Yuri YONEHARA (Faculty of Arts and Sciences, YEAR 4) and Shintaro SUZUKI(Faculty of Engineering, YEAR 4)

We will prepare more than 30 programs this year as well, providing GEfIL students with opportunities to study at universities and research institutes around the world. Please be noted that the submission of the GEfIL Abroad Program Questionnaire is mid-January 2023.
 
(2022/12/19)