Activity with Soponsor Companies
Infomration about activities with Sopnsor Companies
2/20 4th Inter-exchange event with Chinese students supported with scholarship by SUMITOMO CORPORATION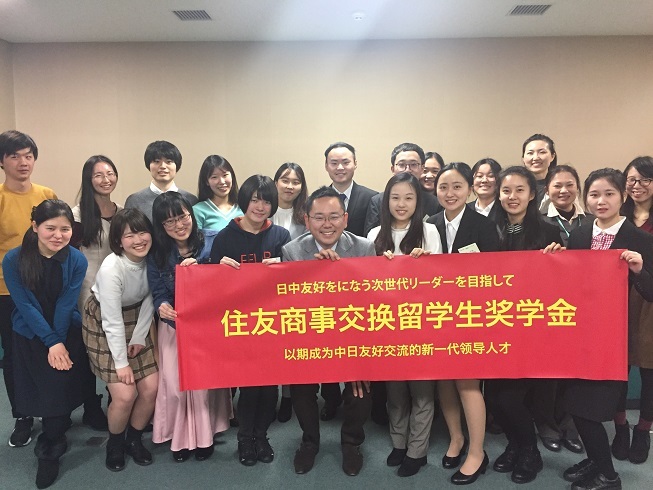 An Inter-exchage seminar with Chinese students, who study in Japan with support of scholarship by SUMITOMO CORPORATION, has been taken place on 20th February, 2019. This is the 4th event conducted with GLP-GEfIL students.

Mr. Shunsaku Komatsuzaki, GLP mentor and an Associate Professor of Graduate School of Engineering, conducted a lecture and workshop tilted 'The ''Miracle'' of Kamaishi -The Solution that Achieved the Miracle'. themed on the students' behaivor at the tsunami disaster during the Great East Japan Earthquake on 11th March, 2011. After the workshop, all students enjoyed at the get-together party.

9 Inter-exchange students from SUMITOMO CORPORATION currently study at major universities all over Japan for a year. Together with 2nd, 3rd and 4th GLP-GEfIL students, all participants had a good time together, exchanging information and opinions.

This event will continue once a year.







 
(2019/02/27)