Activity with Soponsor Companies
Infomration about activities with Sopnsor Companies
5/27(Sat) Sponsor Companies participated in Final Presentation of IRP Phase2 !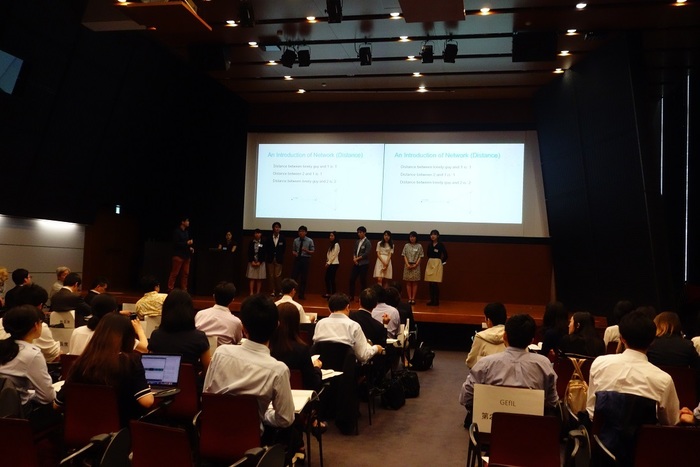 Date/Time: 27th May 2017 (Saturday) 10:00-17:30
Venue: Takeda Sentanchi Building, Asano Campus, University of Tokyo
Final Presentation of Independent Research Project Phase2: Diversity, Peach Building(4 groups), Global Economy & Management(2 groups), Sustainability(2 groups), Global Health(2 groups)

 The final presentation of Independent Research Project Phase2, which has started in September 2016, took place on 27th May. All presentations were in English and 11 members from 10 Sponsor Companies participated in it.
After the presentation, a social gathering meeting with Expert Mentors and Sponsor Companies took place and various suggestions, insights and opinions were exchanged.
Thanks to support from Sponsor Companies, UTokyo will keep GEfIL program developed more attractively.
(2017/07/20)