Message
Message from top management of UTokyo
Fostering global leadership skills
Prof. Makoto Gonokami, President, The University of Tokyo
In the wake of increasing globalization, solutions are sought for the problems occurring on a global scale. Japan has the potential to rise up against, and overcome these difficult times, and the University of Tokyo should take a lead in that process. To this end, I want students at the University of Tokyo to learn how to collaborate effectively with people from around the world, and to take the initiative in tackling global issues. Today more than ever, leaders are required to be flexible enough to value diversity in people and cultures, and to act beyond their individual specializations. The 'global leaders' we envision thus possess more than foreign language skills: They combine solid academic expertise in their disciplines with a strong perceptiveness based on a wide-ranging global education, excellent communication and team-working skills, and the capability to develop innovative solutions for the pressing tasks, which our planet faces. To raise those young leaders, the University of Tokyo has established, with the strong support and cooperation of the Japanese industry, this Global Leadership Education Program (GLP). We hope that many of our students, who wish to play a prominent and responsible role in international society, will participate in this challenging program.
---
Aiming for current 'Noblesse'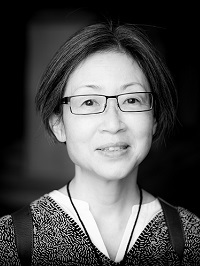 Prof. Masashi Haneda, Executive Vice President, The University of Tokyo
In French, there is the saying 'noblesse oblige' – nobility obliges. It refers to the concept that nobility requires a person to fulfil social obligations in accordance with his or her elated status. This notion seems also applicable to the students of the University of Tokyo.
Of course, if one were to misunderstand the meaning of the word 'nobility', one might associate it with an insufferable elitism.
It goes without saying, however, that as UTokyo students, who have gained access to such favourable learning and research environment, you are obliged to make the most of this opportunity by devoting yourself wholeheartedly to your studies and then apply the results for the good of society. Seen in this light, there is certainly nothing wrong with a 'sense of nobility'. On the contrary, it is expected of you to be self-conscious and proud of belonging to the elite and as such, to proceed by enacting and fulfilling your responsibilities towards society.
The 'Global Leaders' the GLP programme seeks to raise are, as it were, the 'nobility' of today. In this day and age, where we face a huge mountain of difficult global problems, we need a 21st-century elite that possesses profound and wide-ranging knowledge as well as strong expertise in one or more subjects, high proficiency in foreign languages and excellent inter-cultural communication skills, and is ready to engage both internationally and domestically. We believe that as UTokyo students, you are striving to join the global leaders of tomorrow and thus, will apply for the GLP-GEfIL programme.
---
Becoming more than a 'Todai student'
Prof. Shunya Yoshimi, Graduate School of Interdisciplinary Information Studies
Recently, I read the notes of the Todai student Kanba Michiko, who was active in the Anti-Security Treaty Protest Movement in the 1960s and was killed in the clashes with the riot police, when the protesters attempted to storm the Diet. After she had passed the entrance exams, she listed in her notebook the things she wanted to do upon entering UTokyo: "English conversation; learn to type; calligraphy; study Chinese, philosophy, debating, join a reading group and boat club, and treat mother to a nice dinner …" She also listed what she did not want to do, namely "to adopt a Todai student identity". It is normal, I should think, that the number of things one wants to do, increases tremendously as soon as one is freed from the pressures of cramming for the entrance exams. However, the very first item Kanba lists as 'don't want to' is "assume the identity of a Todai student." That was probably also my strong feeling, when I entered UTokyo in the 1970s and perhaps, there are many Todai students today who share that feeling. Rejecting the identity of 'Todai student' does not mean, of course, to dislike the University of Tokyo. Rather, it expresses the will to make something more of oneself and not to content oneself simply with the reputation of being a 'Todai student.' This desire to become something more might have expressed itself in fighting 'the system' or in striving to excel in fields outside of classes such as sports, music or theatre. Nowadays, however, precisely because academic authority has been shaken severely, the best way for a UTokyo student to surpass the 'Todai student' reputation is, paradoxically, by pursuing academic study and research to break through frames of established thinking, to act globally and thereby, to gain the 'freedom' of speaking out. So the Global Leadership Education program of the University of Tokyo is not designed merely to improve students' practical English skills. We have created a program that enables UTokyo students to apply the leverage of the 'global,' in order to crack open the shell of 'Todai student' and rise to surpass that identity. We thus hope that all of you, UTokyo students, who do not content yourselves with having emerged as 'winners' from the Todai entrance exam competition, will participate in our GEfIL program.
---
From Program Director
Prof.Nicola Liscutin, the Center for the Development of Global Leadership Education
You are studying at UTokyo, the No. 1 University in Japan and Asia, and one of the top-level universities in the world. By gaining access to UTokyo, you already have proven that you are extremely smart and ambitious. You are at the beginning – or perhaps already on the road - of an exciting journey: the journey to grow and empower yourself, to realize your dreams and ambitions, and to become the inspiring leaders of the future, which our world so desperately needs.
Some of you may already have a clear idea of your future career, while some of you might still be searching for a goal to pursue. Some of you may already have lived and/or studied abroad, while some of you did not yet have that opportunity but would like to try it out.
We believe that with the right support and challenges (!), you can realize your dreams and ambitions, and can become the global change-makers and leaders of tomorrow. That is why we created the GEfIL program for you: GEfIL offers you a unique combination of courses taught in English and supervised by world-famous UTokyo academics. GEfIL is designed to equip you with the competencies and all the skills necessary to act effectively as creative, knowledgeable, and responsible players on the global stage.
As the GLP-GEfIL Program Director – and passionate about inspirational education – I am here to support all GEfIL students, provide you with guidance and feedback, help you with your summer/winter program applications, and supervise a couple of the GEfIL courses.